For postal orders, please click

HERE

"An Intimate Evening With Gregory Moore & Friends"
Filmed live at The Brisbane Powerhouse in October 2010, this concert features songs from the highly acclaimed album "I've Dreamed of You" plus classic favourites including, 'My Way', 'Time To Say Goodbye', and 'All I Ask Of You'.
The Concert features very special guests Bernard Walz (Pianist/Musical Director), Suellen Cusack (Soprano), Catherine Williams(Soprano) Venessa Moore (Alto) & Graham Moore (Baritone).
For a sneak preview, please visit the Media Page and watch the hit song 'Making a Difference', 'The Last Rose Of Summer' duet withSuellen Cusack and 'Don't Save It All For Christmas Day' with the entire cast.

REQUIEM FOR A SOLDIER
A COLLECTION OF SONGS HONOURING OUR HEROES
Available on iTunes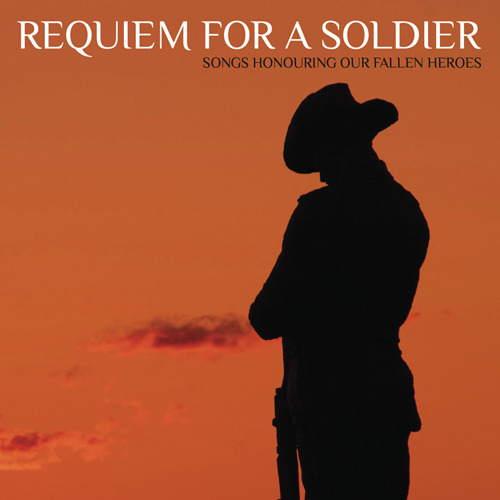 1. REQUIEM FOR A SOLDIER - GREGORY MOORE & SUELLEN CUSACK
2. BAND OF BROTHERS THEME (INSTRUMENTAL) - DAVE LOEW
3. THE MINSTREL BOY - GREGORY MOORE
4. BRING HIM HOME (INSTRUMENTAL) - MARTIN LASS
5. LAST ROSE OF SUMMER (LIVE) - GREGORY MOORE & SUELLEN CUSACK
6. AVE MARIA - KYLIE PRICE
7. WALTZING MATILDA - RICHARD CLAYDERMAN
8. WE'LL MEET AGAIN - VERA LYN
9. DANNY BOY - MARIO LANZA
10. AS TIME GOES BY - DOOLEY WILSON
11. IN FLANDERS FIELD & THE LEGACY ODE - AS READ BY JON ENGLISH
12. THE LAST POST
An Intimate Evening With Gregory Moore & Friends (LIVE 2011) - Available on DVD & CD
Available on iTunes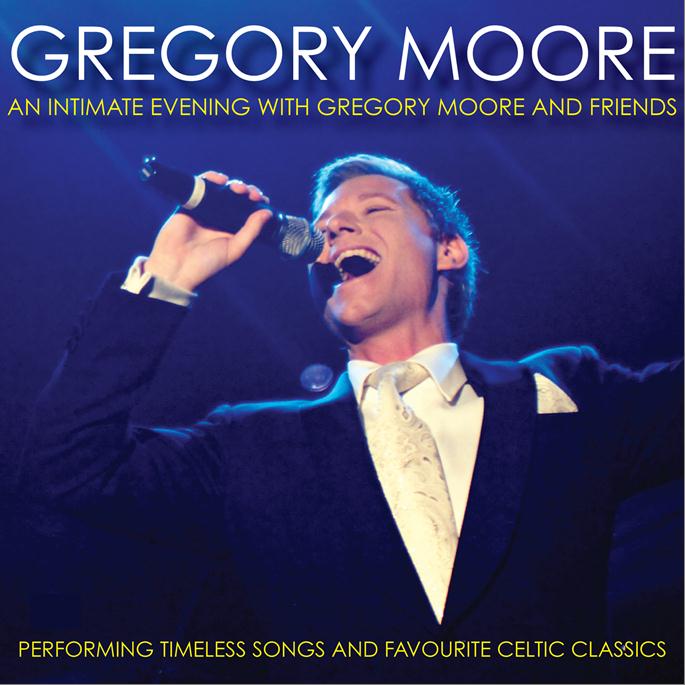 Featuring special guests:

Bernard Walz - MD/Piano
Suellen Cusack - Soprano
Catherine Williams - Soprano
Venessa Moore - Alto
Graham Moore - Baritone
Tracklisting
ACT 1
Send Me A Song
I've Dreamed Of You
Sailboat
The Last Rose Of Summer
Danny Boy
What Child Is This?
Galway Bay
You Raise Me Up
Making A Difference
ACT 2
One Voice
Bring Him Home
My Heart Will Go On
Baby It''s Cold Outside
All I Ask Of You
Lakme Duet
Don't Save It All For Christmas Day
Time To Say Goodbye
My Way (DVD Only)
The Christmas Gift (2010)
Available on itunes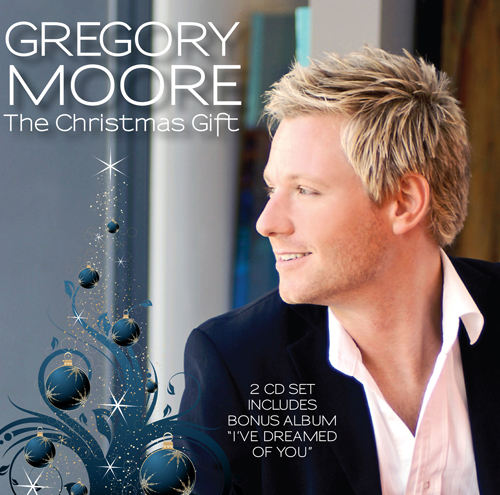 Tracklisting

The Most Wonderful Time Of The Year
Have Yourself A Merry Little Christmas
O Holy Night
Silver Bells
The Christmas Song (Chestnuts Roasting On An open Fire)
Australian Carol Medley (Carol Of The Birds/Silver Stars/Christmas Day)
O Little Town Of Bethlehem
Let It Snow
Merry Christmas Darling
White Christmas
Sing (The Christmas Version)
Silent Night
Bonus Track
Don't Save It All For Christmas Day
I've dreamed of you (2010)